Welcome to the Global PaedSurg Research Collaboration.
We've assembled the world's largest prospective cohort study of gastrointestinal congenital anomalies.
Please see our results in The Lancet.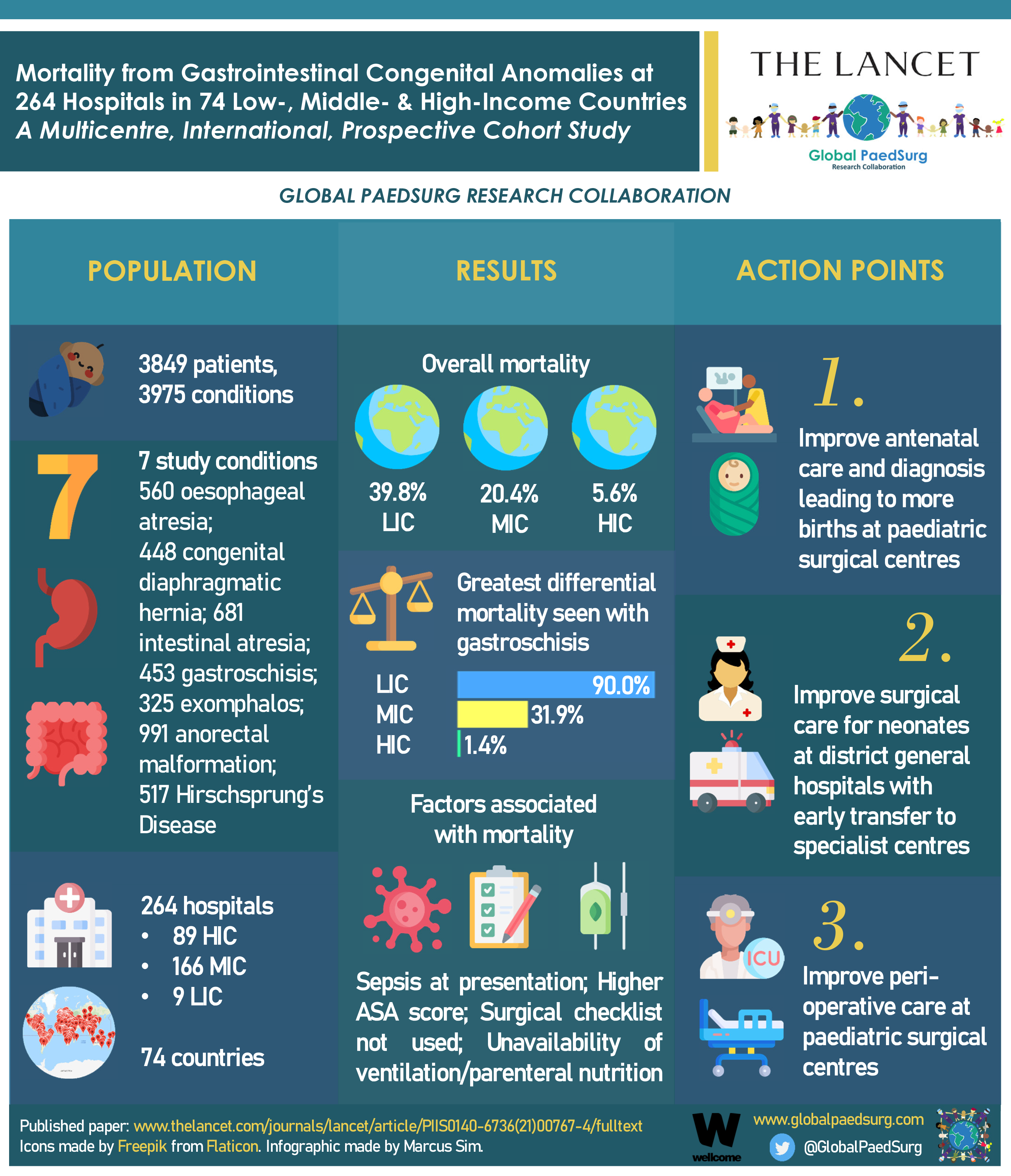 What is Global PaedSurg?
Global PaedSurg is a multi-centre research collaboration of surgeons, anaesthetists and allied health professionals caring for neonates and children requiring surgery across the globe.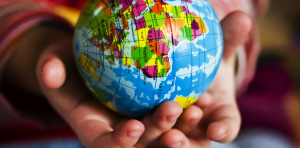 This aims to be the first large-scale, geographically comprehensive prospective cohort study on the management and outcomes of congenital anomalies in low-, middle-, and high-income countries across the globe.
Our study depends on having lots of collaborators across the globe working together to create a comprehensive dataset on congenital anomalies. If this sounds like something you could help with, we'd love for you to join us.
Benefits for your team
Opportunity to participate in a high impact international research study.
Co-authorship on all international presentations and publications, and the opportunity to present the study locally, nationally, regionally and internationally.
Development of research skills including application for study approval, patient identification, protocol application, data collection, and use of REDCap for data upload and analysis.
Following the study, the opportunity to participate in training to develop and undertake your own project using REDCap.
The opportunity to undertake a research training fellowship alongside the main study.
Participation in the Global PaedSurg Research Collaboration with the opportunity for ongoing collaborative research and interventional studies aimed at improving outcomes.
Benefits for your patients
Development of large population prospective data on congenital anomalies in order to advocate for enhanced neonatal surgical services at a national and international level. Such data is vital to inform advocacy efforts and global health prioritisation.
Identification of factors affecting outcomes in low-, middle- and high-income countries, which can be modified to improve patient care.
The opportunity for centres across the world to learn from each other to improve patient care and outcomes.
What does it involve?
Participation in the study should not be time consuming for each individual collaborator and centre – it will involve collecting data on 7 conditions over a minimum period of 1-month (longer duration optional).
Data is to be entered into a pre-designed, user friendly, free of charge database – REDCap.