Global PaedSurg Research Training Fellowship
Global PaedSurg aims to not just generate much needed research, but also the much needed researchers of tomorrow. From the beginning, developing research capacity globally has been one of our main aims. Alongside the crucial research skills that Global PaedSurg collaborators may develop from participation and presentation of the study, there is also opportunity for collaborators to undertake more independent research and study to further enhance research capacity.
The Research Training Fellowship was a series of monthly webinars that worked through the stages of planning, developing and undertaking a research project. There was also the option for collaborators to undertake their own local research project alongside the main study, guided by an allocated academic mentor.
The Research Training Fellowship webinars have now concluded, please see below for links to the PowerPoint slides and session notes.
Members of the Research Training Fellowship will continue to retain access to video recordings of the sessions on the blog via passwords sent separately. Consultants and registrars may access their session videos here. Junior doctors and medical students may access their session videos here.
---
The Professor Hosni Khairy Salem Prize
The Research Training Fellowship and Academic Mentorshop Scheme Presentations were held on the 27th November 2020.
A recording of the presentations can be found here.
All 5 presenters were exceptional and gave fantastic presentations. The Global PaedSurg team wish to congratulate all those that took part and offer our sincere thanks to all the tutors, mentors, organisers and fellows. A particularly huge thank you to Dr Patricia Shinondo, Dr Nana Adofo-Ansong, Prof Hosni Khairy Salem, Andile Maqhawe Dube, Sodumisa Ngwenya, Safa Elrais, Marcus Sim, Mina Atef, and everyone else who was involved in making it happen.
With great honour, we have named the prize after the late Professor Hosni Khairy Salem who contributed greatly to the success of the Research Training Fellowship as well as Global PaedSurg as a whole.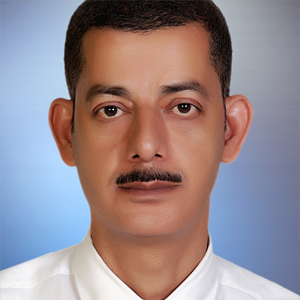 The Professor Hosni Khairy Salem Prize Winners are as follows: 
1st place (£250): Dr Solomiia Semeniv, National Children Specialized Hospital 'Ohmatdet'/ Kyiv, Ukraine.
Title: The Prevalence of Gastroesophageal Reflux in Children with Tracheomalacia: A Single-Center Retrospective Study.
2nd place (£150): Prof Ali Farooq Al-Mayoof, Al-Mustansiriyah University, College of Medicine, Central Teaching Hospital of Pediatrics, Baghdad, Iraq.
Title: Evaluation of Risk Factors for Secondary Phimosis in Children.
3rd place (£100): Ahmad Alhamid, University of Aleppo, Faculty of Medicine, Syria.
Title: Relative Frequencies of Childhood Cancers in Aleppo University Hospital in Northern Syria
---
Research Training Fellowship Webinars
1. Introduction, Literature Review & Developing a Research Question
– Miss Naomi Wright, 26th October 2018
Session Notes: English, Italian, Portuguese, Spanish, German, French
PowerPoint Slides
2. Choosing Your Study Design
– Prof Adesoji Ademuyiwa, Assoc Prof Emily Smith, 30th November 2018
Session Notes: English, Italian, Portuguese, Spanish
PowerPoint Slides
3. Ethical Considerations, Gaining Study Approval & Undertaking Patient Consent
– Associate Prof Lars Hagander, 25th January 2019
Session Notes: English, Italian, Portuguese, Spanish
PowerPoint Slides

4. How to Write a Study Protocol
– Miss Naomi Wright, 22nd February 2019
Session Notes: English, Italian, Portuguese, Spanish
PowerPoint Slides
5. Data Collection
– Prof  Adesoji Ademuyiwa & Tessa Conception, 29th March 2019
Session Notes: English, Italian, Portuguese, Spanish
PowerPoint Slides
6. Data Cleaning and Analysis 
– Dr Emily Smith & Tessa Conception, 25th April 2019
Session Notes: English, Italian, Portuguese
PowerPoint Slides
7. Data Interpretation 
– Miss Naomi Wright, 31st May 2019
Session Notes: English
PowerPoint Slides
8. Preparing an Abstract for Submission at a Conference for Presentation
– Associate Prof Samir K. Gadepalli, 28th Jun 2019
Session Notes: English
PowerPoint Slides

9. Writing a Manuscript for Publication
– Prof Lars Hagander, 26th July 2019
Session Notes: English
PowerPoint Slides

10. Choosing a Journal and Submitting for Publication
– Prof Nathan Novotny, 27th Sep 2019
Session Notes: English
PowerPoint Slides