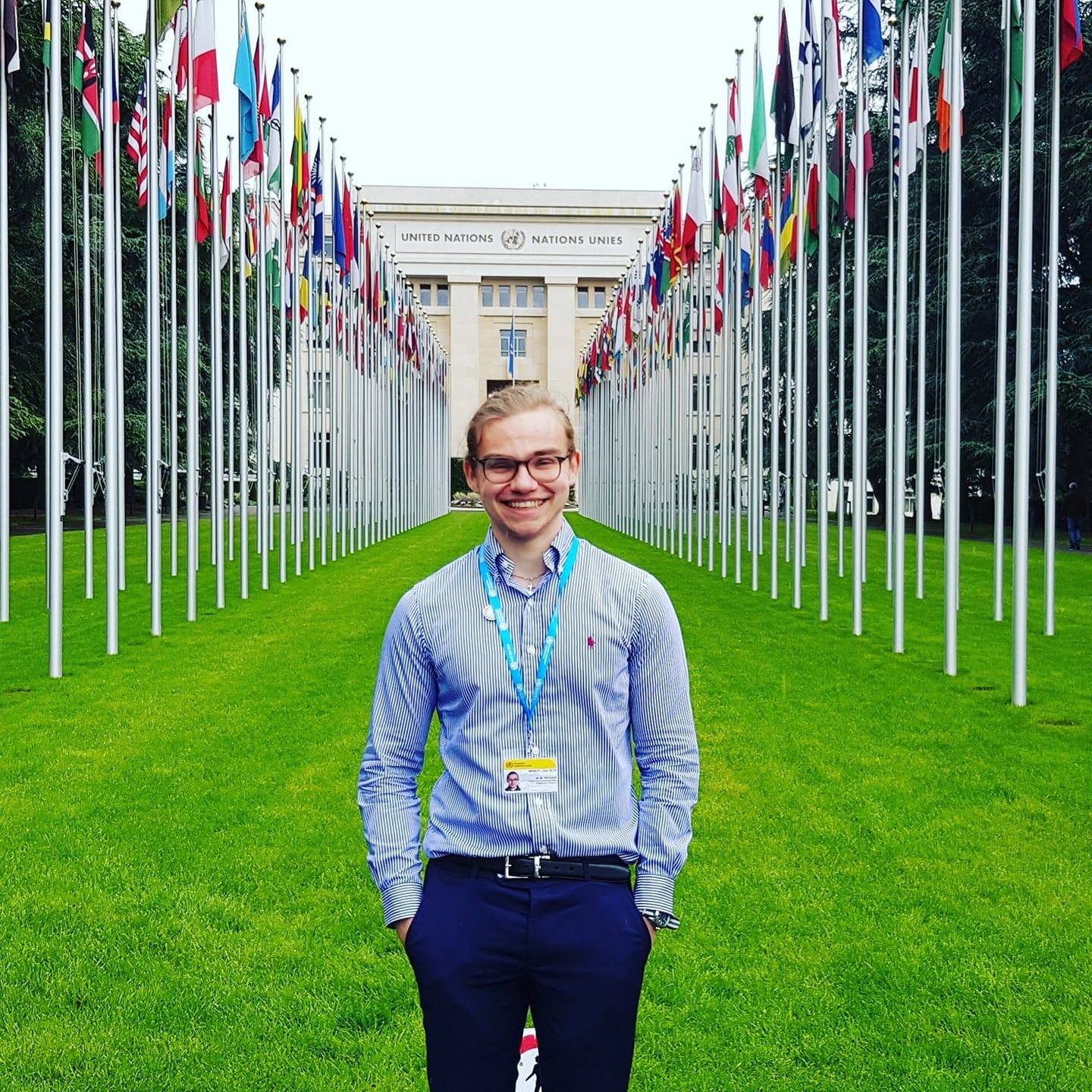 Dominique Vervoort outside the UN for the World Health Assembly, where NSOAPs took center stage within the discussion of global surgery.
This week's blog comes from one of our own Global PaedSurg lead organisers, and touches on an important aspect of global surgical health: National Surgical, Obstetric, and Anaesthesia Plans (NSOAPS).
Dominique Vervoort, MD is Chair of InciSioN – International Student Surgical Network and a Research Associate at the Program in Global Surgery and Social Change (PGSSC) at Harvard Medical School. With the PGSSC and Dr. Lubna Samad, Dominique currently works on developing an NSOAP in Pakistan. In addition, as an aspiring paediatric cardiac surgeon, Dominique aims to unite experts and policymakers around the world to address and advocate for cardiac surgery within the context of global surgery.  
Read on learn more about NSOAPs in the context of global paediatric surgical care.
---
"Nearly half of the population in low- and middle-income countries is younger than 15 years old, yet the paediatric surgery workforce density is notably lower in high-birth-rate countries, compared to countries with lower birth rates and higher GDP per capita. Of the five billion people lacking access to safe surgical care when needed, the paediatric population takes up the comparably largest chunk, limited by social, economic, and infrastructural constraints. Addressing the unmet paediatric surgical need will prove crucial to invest in the future generations and effectively impact countries' economic growth and individuals' prosperity.

The international community slowly moves away from traditional fly-in, fly-out missions to more sustainable collaborations to advance surgical care around the world, and integrated frameworks are becoming increasingly important to convene all stakeholders and optimize health system interventions. National Surgical, Obstetric, and Anaesthesia Plans (NSOAPs) are a framework put forward by the Lancet Commission on Global Surgery as a response to the five billion people without access to surgical care. During the 70th World Health Assembly (WHA) in May 2017 in Geneva, Switzerland, Zambia was the first country in the world to launch an NSOAP, integrating it in its National Health Plan 2017-2021, after realizing that the investments in reducing maternal and child mortality to achieve the Millenium Development Goals (MDGs) were unsuccessful without proper surgical care for mothers and children. Ever since, other countries have started the process of creating NSOAPs in their respective countries, with Tanzania recently releasing its national plan.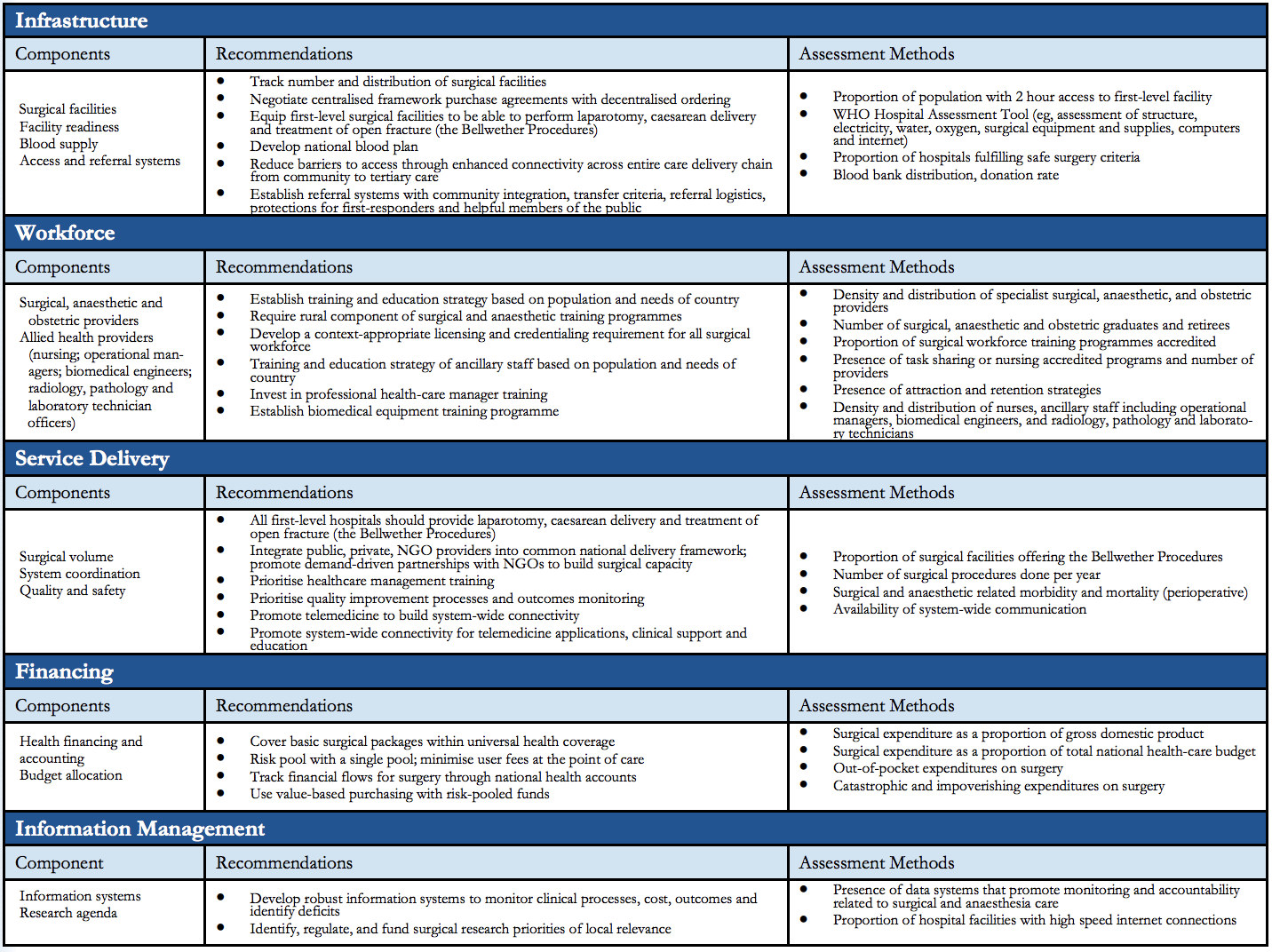 Fig 1. NSOAP Framework by the Lancet Commission on Global Surgery.
The framework addresses five crucial domains (infrastructure, service delivery, workforce training and education, information management, and financing) to be integrated in national health plans focused on surgical capacity and access in a country. Accordingly, they innately build upon what's in place in a contextually relevant manner, and hold local collaboration with all stakeholders at its core, to form an inclusive and integrated policy document and guide and hold a country accountable.
Integrating paediatric surgical care in NSOAPs or similar frameworks will be pivotal to improve access to care and scale up the quality of care delivery, and benefit the "unborn child" of the "neglected stepchild" that global surgery is. Although child mortality has steadily declined working on the MDGs, attaining the SDGs, most notably SDG3.2 (ending preventable under-5 mortality by 2030), and universal health coverage will not be possible without investing in paediatric surgical care."
---
Dominique Vervoort, MD
Chair of InciSioN
Research Associate at PGSSC
Lead Organiser of Global PaedSurg