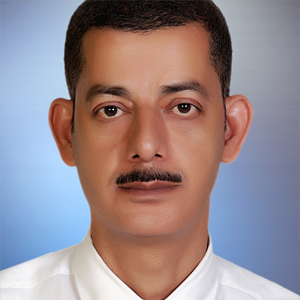 Professor of Urology and Andrology
Director of the Laboratory and Biological Animal Research Centre
Member of the Committee of Scientific Research
Kasr Al Ainy School of Medicine, Cairo University, Egypt
Lead Organiser for the Global PaedSurg Research Collaboration
Country Lead and Research Collaborator for the GlobalSurg Research Collaboration
---
We write in tribute to Professor Hosni Khairy Salem who devastatingly lost his life in an accident on the 4th June 2020. Prof Khairy was a dedicated core member of the Global PaedSurg team. He attended all organising committee meetings no matter what time day and night and always provided great insight and advice which has helped to shape the study and research collaboration today. He contributed to the design and daily running of the study. He also helped with the Arabic translations of study documentation and REDCap data collection forms.
In addition to the main study, Prof Khairy took a lead role in the Global PaedSurg Research Training Fellowship. He provided expert advice regarding the design, running and evaluation of the fellowship. He co-ordinated the translation of the monthly Research Webinar summaries into multiple languages for the participating collaborators and for the website for wider use. Again he attended every Research Webinar, imparting his expert research knowledge and helping to shape fruitful discussions to optimise learning experiences. He was an Academic Mentor to five collaborators in the Research Mentorship Scheme.
Throughout our time working together I have been full of admiration of Prof Khairy's selfless contributions, passion for teaching and research, generosity and humility. Despite being a very senior professor of surgery and research he was always available to help with day-to-day tasks towards the set-up and running of the study – a true team player. He provided great encouragement and support to me from a leadership perspective. A role model for us all to follow.
Undoubtedly, our collaboration would not be the same without him. We thank him and honour him and will be forever grateful for his vital inputs and contributions. He has become a friend. We shall sorely miss him. With Prof Khairy's immense catalog of projects around the world, I am sure many will wish to express their thoughts, memories and condolences to all his loved ones. Please feel free to add any comments or tributes below.
Prof Khairy, the world will not be the same without you. Thank you thank you for all you have done. May you rest in peace. You will be in our memories forever. What an incredible legacy you have left for us.
Naomi Wright and the Global PaedSurg team