The ONE in 5000 Foundation is no stranger to our blog, and we are pleased to welcome them back this week.
Founded by IA/ARM expert patient, published author and international advocate for the condition, Greg Ryan, this non-profit organisation is making wonderful strides for the IA/ARM community. From discussion in the Australian Senate at Parliament to a video Q&A with specialist paediatric colorectal surgeon, the ONE in 5000 Foundation has championed for awareness and accessible information for the IA/ARM community since its formation.
Continuing in this vein, we are proud to announce the ONE in 5000 Foundation's inaugural UK education conference this April.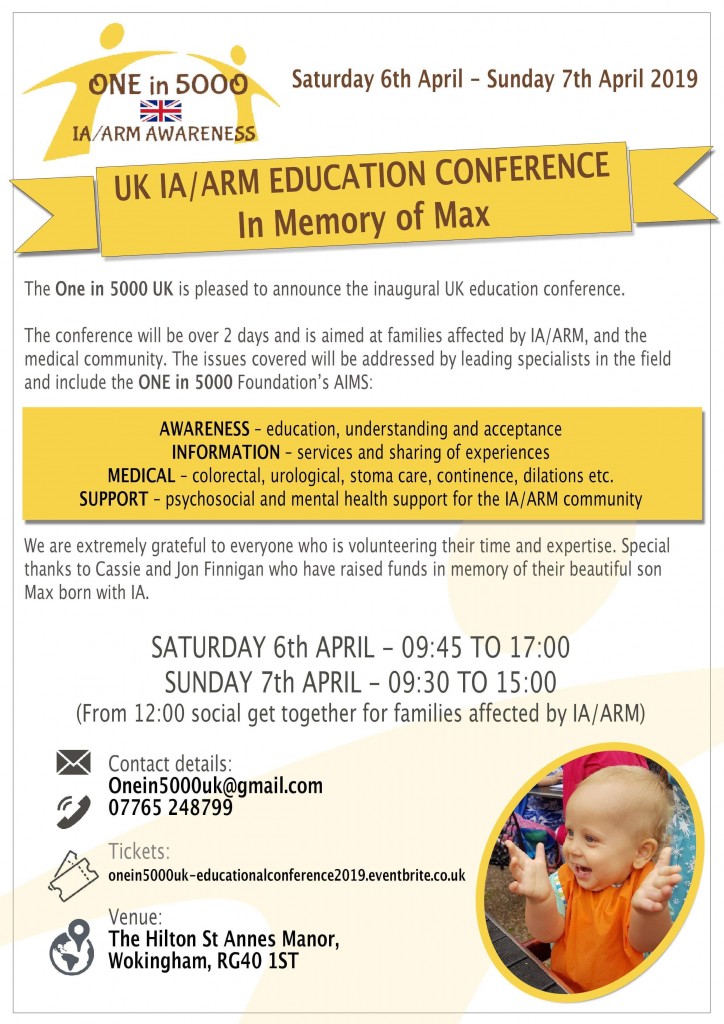 The two-day conference will be aimed at both families affected by imperforate anus/anorectal malformation and the medical community, covering issues central to the IA/ARM community. For more details on dates and venue, see the poster above or head event page to purchase your tickets now.
There will also be an exciting book launch for the 2nd edition of 'A Secret Life'. This courageous and inspiring book details the incredible and emotional journey of person born with IA/ARM. It is a story of human courage, loneliness, enlightenment and joy. What more, proceeds of the sale of the book are redistributeded back into the ONE in 5000 Foundation so that it may continue to educate, connect and support families, as well as assist medical research.
For more information, see the poster below: